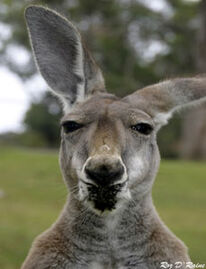 Marapana Wildlife Park is a wildlife sanctuary near Perth. This information is taken from the following website http://www.marapana.com/

At Marapana our volunteer program is an integral part of the running of the park. With our large range of animals including Australian fauna (koalas, kangaroos, wombats, emus, etc) and exotic fauna (deer, ostrich, alpacas, camels, and plenty of farm animals).
Our volunteers will get to experience a wide variety of daily jobs. Volunteers will generally learn from a few different area such as: Animal diets and feeding, cleaning enclosures, listening and learning from the animal talks our trained staff conduct, maintenance and building of enclosures.
Our volunteer application and information about Marapana wildlife Park can be found at this link.
Ad blocker interference detected!
Wikia is a free-to-use site that makes money from advertising. We have a modified experience for viewers using ad blockers

Wikia is not accessible if you've made further modifications. Remove the custom ad blocker rule(s) and the page will load as expected.